Jeff Whittington's Blog
New progressive org holds first meeting
by Jeff Whittington, Sat Mar 5, 2016 4:28:00 pm


The evening of February 19 marked the first general meeting of the progressive organization recently rechristened "SFVision," ironically to distinguish itself from a Ron Conway project called "VisionSF." The group plans to meet at the Women's Building on the third Friday of every other month, as well as holding events in various neighborhoods. The next general meeting is scheduled for April 29 (NOT the third Friday!), and will include discussions of police-community relations and taking back the SFDCCC from the developers.
David Talbot

The night was led off by Salon.com founder and Season of the Witch author David Talbot, who co-chairs the organization and describes himself as a reluctant activist. Talbot wrote one of the most incisive articles on the current state of the city back in 2012; since then, official corruption, police violence, massive displacement - conditions in general - continued to deteriorate to the point where he just felt he had to do more. "Division Street" makes a perfect metaphor for the raging battle between haves and have-nots, says Talbot, and he thinks that Ed Lee has "turned the homeless problem into a fullblown crisis."

Talbot likened the current moment to the 1980s AIDS epidemic, when people wanted to round up, tattoo, and quarantine the victims. But we stood up against it, he says, truly becoming the "City of St Francis."


(continued...)


More
Comment
---
What's not to like about the sharing economy?
by Jeff Whittington, Fri Apr 10, 2015 2:17:34 pm


"Peer to peer economy"; "collaborative economy"; "sharing economy"; the "Mesh." What the heck is it? Is it a good thing? Why does it always have to be so disruptive? Can I get Google Express to drop some off?

These were a few of the somber questions considered April 9th in a Haight Ashbury Neighborhood Council program on the subject. Presented by a pair of well-informed club members, it drew a good crowd on a Thursday night.


(continued...)


More
Comment
---
At the Milk Club, #BlackLivesMatter
by Jeff Whittington, Wed Jan 21, 2015 5:11:00 pm


In an effort to energize the intersection of the black and queer communities, the Harvey Milk Club brought together four black, female, and (three) gay activists for their January meeting Tuesday night. The room was packed.
Alicia Garza is a longtime Oakland organizer with POWER and the National Domestic Workers Alliance who, with friends Patrisse Collors and Opal Tometi, created #BlackLivesMatter in July 2013, after a jury failed to hold George Zimmerman accountable for the stalking murder of Trayvon Martin. "It was like a punch in the gut," she says of the moment Zimmerman was acquitted; everyone "knew" it was going to happen; nevertheless, no one could believe it. The whole trial, and its reflection in the media, had seemed to be about what Martin had done to get himself killed. Garza began looking over responses to the verdict on social media and was overcome with the general sense of helplessness. She and her friends decided to create a space where people could talk about racism.


(continued...)


More
Comment
---
My afternoon at the Reclaim America Conference
by Jeff Whittington, Fri Dec 26, 2014 3:21:00 pm

NSP Executive Director Cat Zavis

On Sunday, December 14, I had the pleasure of attending the Reclaim America Conference at USF's McLaren Hall, sponsored by the Network of Spiritual Progressives. The interfaith advocacy organization, a venture of Tikkun magazine, seeks to

transform our materialist and corporate-dominated society into a caring society through consciousness raising, advocacy, and public awareness campaigns that promote a "New Bottom Line" based on generosity, peace, and social transformation. The NSP shifts mass consciousness by challenging status-quo ideas about what is possible.

In addition to one of SF4D's core concerns, the corrupting influence of private money in politics, the NSP stresses corporate responsibility and environmental and world poverty issues. Their proposed Environmental and Social Responsibility Amendment to the U.S. constitution, which they say is primarily designed to provoke a conversation about what is possible, would ban corporate personhood, eliminate private money from federal and state campaigns, and force the media to donate free and equal time to all candidates polling over 5%. It would also require large corporations to apply for a new charter every five years based on their social responsiblity record, and mandate certain environmental and social curricula for schools receiving federal funding.


(continued...)


More
Comment
---
Board of Supervisors unanimously endorses carbon fee and dividend
by Jeff Whittington, Tue Sep 9, 2014 9:50:00 pm

Dave Massen addresses Supervisors prior to vote

At 5:47 p.m. on Tuesday, September 9, the San Francisco Board of Supervisors unanimously voted to urge the U.S. Congress to enact a revenue neutral carbon tax. The resolution was authored & lobbied for by San Francisco CCL member Andrew Kingsdale. Sponsoring Supervisor Avalos' press release follows the fold.


(continued...)


More
Comment
---
Unions, Democrats STILL trying to kill disclosure in California
by Jeff Whittington, Sun Aug 17, 2014 10:03:00 pm


Perhaps you heard last week that SB52, the California DISCLOSE Act, passed out of the Assembly Appropriations Committee with a unanimous Democratic vote. Within two hours, three of those Democrats had heard from their union masters and changed their vote - Jimmy Gomez of Los Angeles and Bill Quirk of Hayward changed theirs to "abstained," while Sebastian Ridley-Thomas of Culver City changed his vote to a flat-out "no." By the odd rules of the Appropriations Committee, an abstention has exactly the same effect as a "no" vote.


(continued...)


More
Comment
---
SF4D members attend CCL International Conference
by Jeff Whittington, Sun Jun 29, 2014 9:20:00 am

with CA 07 Rep Ami Bera

Over June 22-25, Citizens' Climate Lobby held its fifth annual international conference at the Omni Shoreham in Washington, DC.. About 600 volunteers from nearly every state visited approximately 500 congressional offices, the closest we've yet come to hitting them all. Since the number of participants has been doubling each year, we expect 1200 attendees in 2015.


(continued...)


More
Comment
---
Whither High Speed Rail?
by Jeff Whittington, Sat May 3, 2014 8:19:00 pm


Lawsuits, sagging support in some polls, officials hopping off the bandwagon, funding tied up in courts, a threatening ballot measure. Is California's signature high speed rail project in trouble?

Not likely, said Dan Richard, chair of the California High Speed Rail Authority, at an April Commonwealth discussion; it's just experiencing the prenatal pangs most major infrastructure projects go through. 2,300 lawsuits were filed to prevent the construction of the Golden Gate Bridge, which Ansel Adams famously called an "upside-down rat trap." In 1994, the BART authority was told there would be no Federal funding for the airport extension; they ended up forking over $50 million for it. The California Water Project came within a single vote of not getting through the legislature at all. HSR is having an easy time of it compared to many projects of the past.


(continued...)


More
Comment
---
Pirate Shuttles
by Jeff Whittington, Thu Apr 3, 2014 10:53:00 pm


The April 1 Supervisors meeting included a lengthy public hearing on an "appeal of an exemption determination on the SFMTA's Commuter Shuttle Policy and Pilot Program." What emerged was that, in their desperate haste to boost the city's sagging population and bring housing prices up to national norms, our city government skipped that one elemental, pedestrian task that's done for pretty much everything that happens around here: they failed to file an Environmental Impact Report.
Environmental lawyer Richard Drury opened comments on behalf of appellants Sara Shortt, the Harvey Milk Club, SEIU 1021, and the League of Pissed-Off Voters. Drury pointed out that that the California Environmental Quality Act requires that an EIR be filed before a project such as the Shuttle Program is implemented; the whole idea is to understand what the impacts will be. Worse, loading and unloading private vehicles in public bus zones (red zones) is flatly illegal under state law (Vehicle Code; Stopping, Standing and Parking; Code 22500); the only exceptions allowed are school buses. The city is turning a blind eye while a fleet of pirate shuttles operates illegally within its borders.


(continued...)


More
Comment
---
Housing Discussion in Noe Valley
by Jeff Whittington, Fri Mar 21, 2014 12:00:00 pm

Schumacher, Shortt, Colen, Martí

The NVDC housing panel on Wednesday night was interesting and thought provoking, though as one of the participants noted, not much was really resolved. The panel consisted of Douglas Schumacher, former chief of the Housing Authority and now with the nonprofit housing firm Mercy Housing; Sara Shortt, Executive Director of the tenants' group Housing Rights Committee; Tim Colen, who heads the pro-construction Housing Action Coalition; and Fernando Martí of the Council of Community Housing Organizations, a coalition of 11 different groups.


(continued...)


More
Comment
---
---

---
Quote of the Day: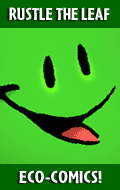 ---
---
Join our Yahoo group
(discussion, etc.)
---
Progressive Radio!