Why I will vote Yes on Props B and C
Many of my progressive friends are opposed to the 8 Washington project and will be voting NO on Props B and C because they would prefer to have more affordable housing built in its place. I, too, would like to see that happen, but I do not believe it will if these propositions are defeated. I believe Alec Bash (30 years of city planning experience) when he says that it's not economically feasible for a developer to build both types at the 8 Washington site unless, of course, the plans call for much more density than what the 8 Washington developers have proposed. Here's why:

City code allows a developer to:
1. build 20% of the new units as affordable on the site.
2. build 20% of the new units off site, but within a 1 mile radius
3. donate money to the affordable housing fund to pay for 20% of the units.

Unless there's a change in that law, I don't see how pulling the plug on 8 Washington will realize the goal of achieving more than 20% affordable housing. History bears me out. Years ago there was a plan to develop Mission Bay that called for 37.5% affordable housing units on site. But there was a well-financed campaign against it launched by campaign manager Clint Reilly. Eventually, a new plan was approved under the Brown administration which only had 28% affordable housing (in a much more remote area than 8 Washington.).

8 Washington developers have agreed to pay for 25% affordable housing...a concessation originally requested by Supervisor Jane Kim during the height rezoning at the Board of Supervisors. If 8 Washington is voted down in November, the immediate consequence will be the voiding of plans to directly fund 34 new affordable housing units (and up to 55 affordable housing units by leveraging that payment), and a delay of perhaps many years to begin and approve yet another development plan for that area. Rather than saying No to a small amount of rich people's housing in this instance, why not say Yes, but reap millions ($7M annually with a net present value of over $100M) for the City and Port, and affordable housing for as many as 55 units?
Tags:
Comment
---
---

---
Quote of the Day: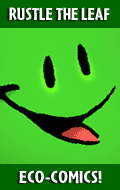 ---
---
Join our Yahoo group
(discussion, etc.)
---
Progressive Radio!